Insects have been used both literally and figuratively in art since the Renaissance, as well as in other aspects of culture. In addition to the portrayal of insects in fine arts like paintings and sculpture, art forms also include the direct use of beetle wing (elytra) in paintings, fabrics, and jewelry. Insects have occasionally taken the shape of distinguishing elements in many art forms, such as Art Nouveau.
We'd like for you to join us! Explore the worlds of art and science while letting your imagination and curiosity run wild. Bugging you soon!!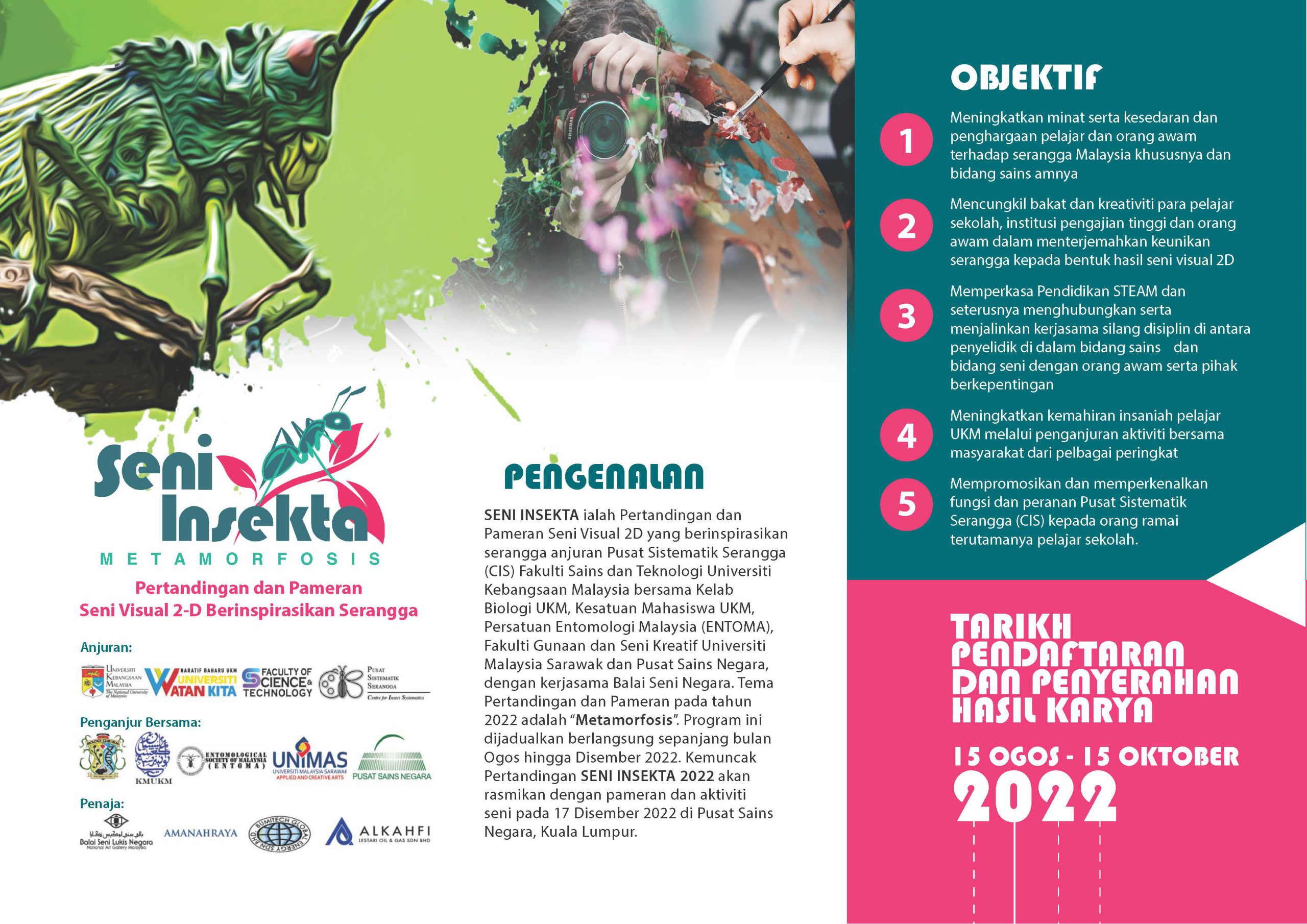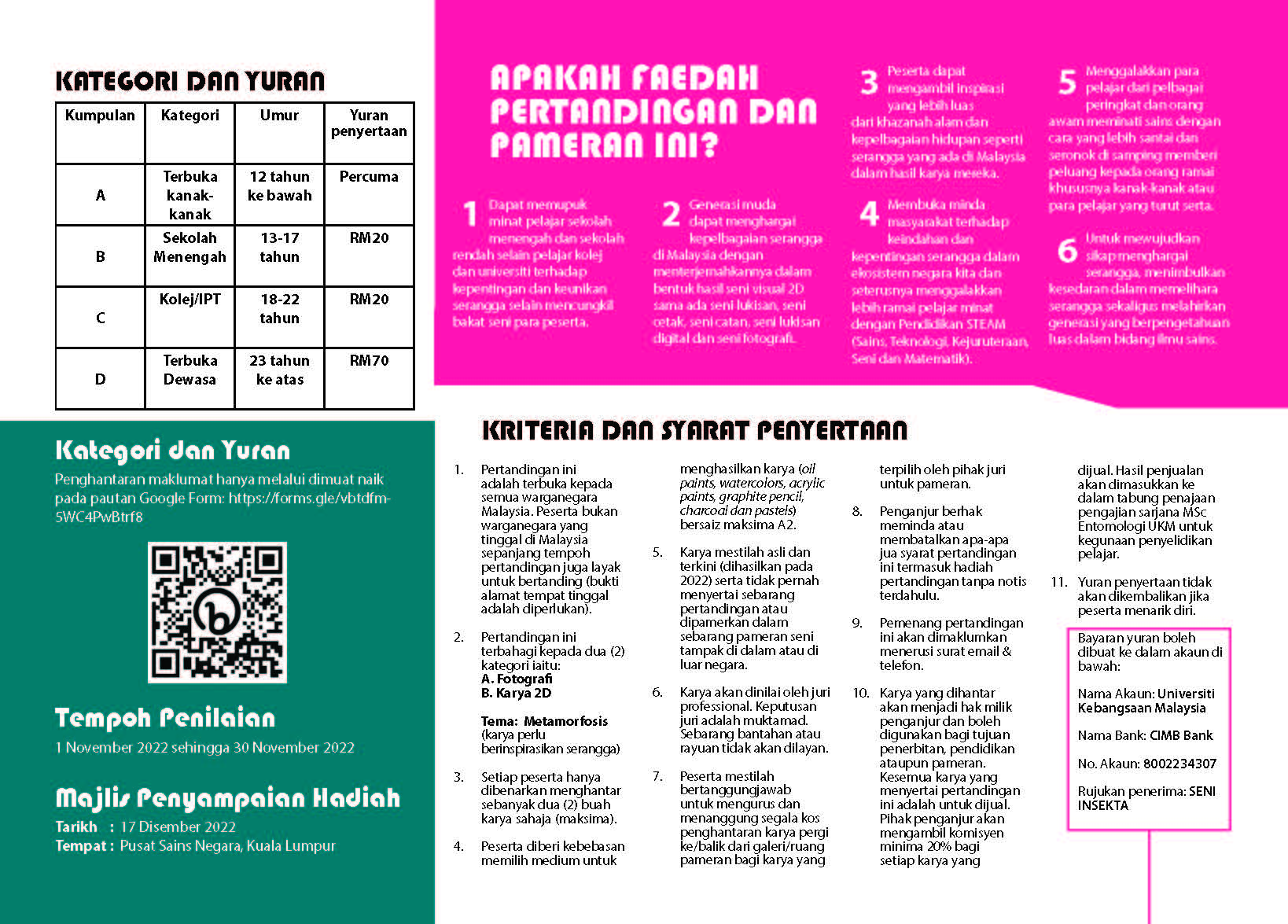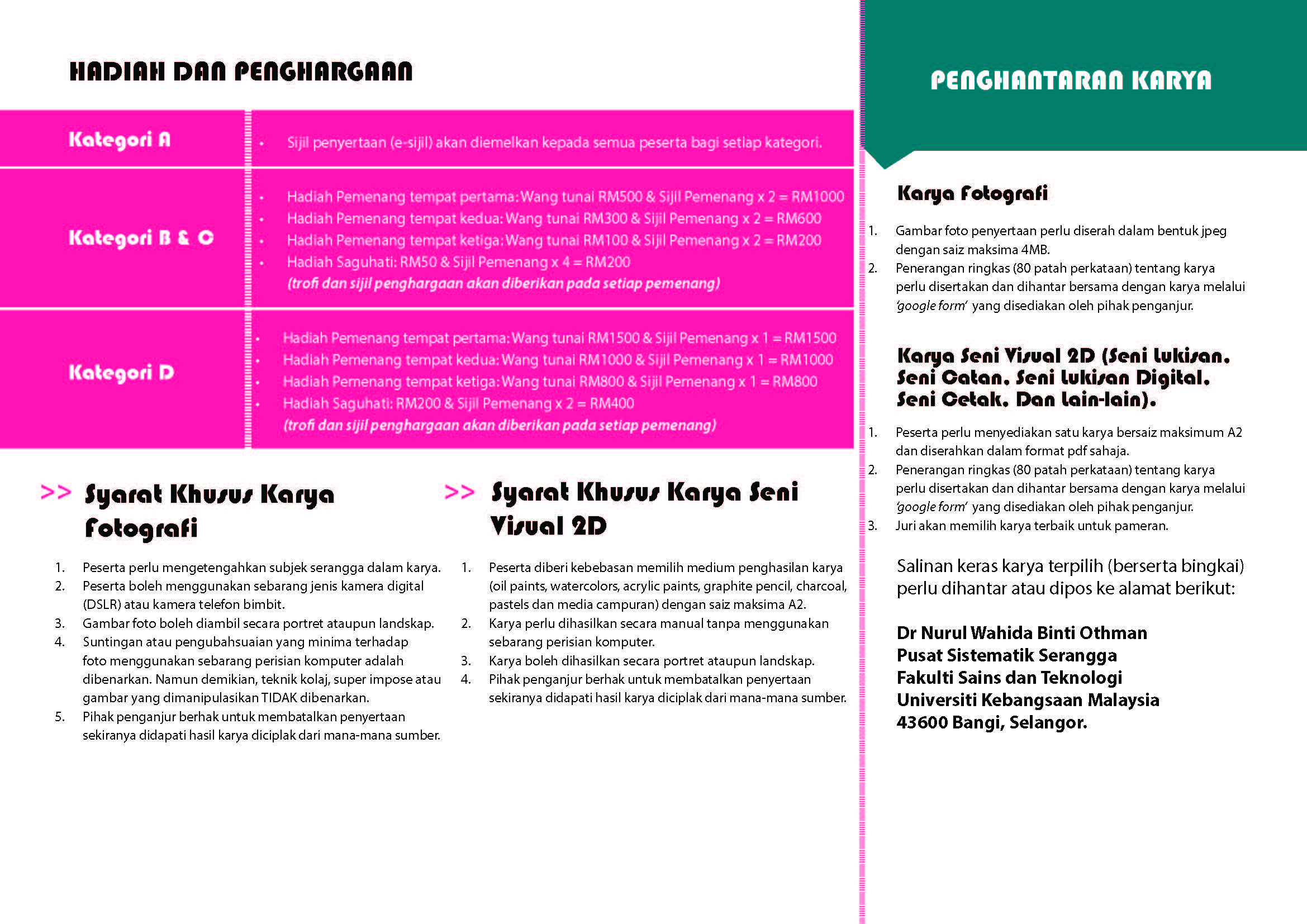 The registration for the inaugural Insect-Art competition (SENI-INSEKTA) is now open, and there are four categories to enter: primary and secondary school, higher learning institution, and open.
What's more exciting is that the winners will receive cash prizes as well as trophies. Wait no longer, sign up now and start making artwork!
Selected artworks will be exhibited at Kuala Lumpur's Pusat Sains Negara. Come on!
Registration link 🔗 https://forms.gle/vbtdfm5WC4PwBtrf8